As a homeschool mom, I explore as many different homeschool curriculum choices as possible. So I jumped at the chance to review a Yearly Membership to SchoolhouseTeachers.com, an incredibly thorough online homeschool resource that includes access to the World Book!
Some links on this site are affiliate links and I may earn a small commission at no cost to you. Thank you! Learn more.
Our SchoolhouseTeachers.com Review
What You'll Find on This Page
I received a Yearly Membership to SchoolhouseTeachers.com to review right before Christmas, and I couldn't believe how thorough the site was when I logged in for the first time!
What Can I find on the Site?
Answer: just about anything! Here are just a few of the offerings from the site:
Online Classes, including Electives
Elementary Homeschool Courses
Middle School Homeschool Courses
High School Homeschool Courses
Homeschool Parent Support
Homeschool Planners
World Book
Online Video Library, including some videos from RightNow Media. This is an incredible resource for kids who love to learn using videos.
But that's not all! I love the Focused Learning Centers for quickly finding materials I need. I'm especially excited about the Focus on Math, Focus on Reading, and Focus on Science centers for the resources they provide in these basic academic subjects. I know that the Focus on High School and College center will prove incredibly useful as my children grow older. The World Book Resources bring an entire world of learning to our home.
What Materials from SchoolhouseTeachers.com Are We Using?
I've only scratched the surface of available resources; there is so much on offer! One curriculum item I was struggling to find for my kids this year was an elementary school child appropriate French language curriculum, so I searched for that first. I was able to download a great workbook for their French lessons from the ESL and Foreign Language Center. I have math books for my kids that I love, but I think that the Focus on Math Center will prove very useful as I work to fill gaps in my children's understanding of mathematics. Daily Math looks like a great course for solidifying basic math facts. I love music, so I'm definitely going to take a closer look at the music resources.
What My Kids Are Saying: Their SchoolhouseTeachers.com
So far, my 8-year-old and 5-year-old enjoy the copywork sheets I print off for them from this site. Eight-year-old Lily is working on cursive, while five-year-old Anna is working on printing. They enjoy the themed copywork pages from the site, which help them develop vocabulary and spelling as well as offering handwriting practice. They say:
The cursive pages are nice, and I like how I get to pick which one I want to print. – Lily, 8 years old.

I think there are lots of fun things for me on that site! – Anna, 5 years old.
Eleven-year-old Emma is picking out her own curricula to work on from the site. She says,
I like how easy the site is to use, and how it's organized into sections for subject and grade level. I want to take the Fashions in History class. – Emma, 11 years old.
Now that's a request I can happily accommodate! The class is set up for 3rd through 12th grades, and I think fashion-loving Lily will join in the lessons.
What Do Other Homeschoolers Think?
Are you still looking to learn more about this resource? Check out these reviews from other homeschooling bloggers!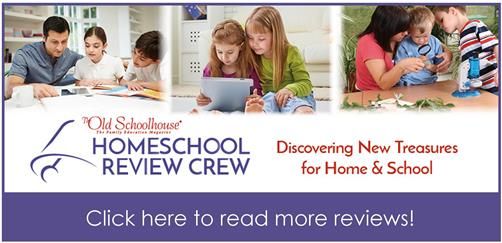 Do you have a SchoolhouseTeachers membership? If so, what's your SchoolhouseTeachers.com review? What classes do you recommend my kids take?

Share comments and feedback below, on my Facebook page, or by tagging me on Instagram. Sign up for my newsletter to receive book recommendations, crafts, activities, and parenting tips in your inbox every week.
MaryAnne lives is a craft loving educator, musician, photographer, and writer who lives in Silicon Valley with her husband Mike and their four children.