I love toys. I particularly adore toys that help kids build critical life skills through play! This year I am featuring some of my favorite educational toys kids love. I have divided these toys into categories: science, technology, engineering, art (including crafts and music), math, and literacy. They cover a wide price range, but there should be something here for everyone!
Some links on this site are affiliate links and as an associate I may earn a small commission at no cost to you. Click on the images and blue text to be taken to links. Thank you! Learn more.
Science Toys
Young children tend to love biology. My kids loved this Sprout & Grow Window. Pair this planter with any of these three books:
I am a big fan of buying real microscopes for kids instead of paying for the toy versions. This one that we own costs less than some play options, and provides much better image quality. I recommend adding a set of blank slides so that you can examine interesting things from around the house. You can check out this post for tips on getting kids started using real microscopes.
Subscription Kits
The great thing about subscription kits is that they are gifts that keep on coming all year round!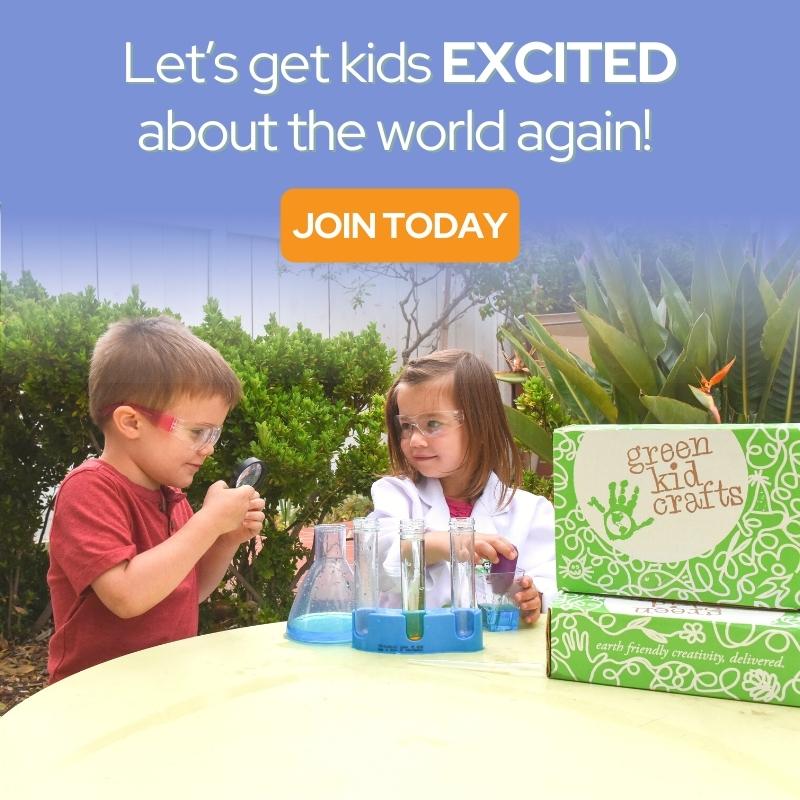 Green Kid Craft kits come full of fun experiments for kids.
Kiwi Crates Also have great science activities! Koala Crates, Doodle Crates, Tinker Crates, and the new Panda Crates make this service available for babies through tweens!
Technology Toys
The Sphero BB-8 is about as cool as Tech toys come! You can get most of the same functionality in a more practical package with the Sphero SPRK, which we love – check out our review here.
It is hard to beat an iPad in terms of finding educational apps! My nephews use theirs to create amazing stop motion videos. My kids have always created their stop movies using our regular camera, but that may change since we recently purchased an iPad because it provides the best live video streaming (via Facetime) for their weekly internet music lessons with Grandma.

We love all of the Snap Circuits sets, but this Snap Circuits Lights Electronics Discovery Kit is our favorite!
Engineering Toys
Anna owns and loves this Brio Builder Construction Set Building Kit, which I bought at the recommendation of her occupational therapist back when she was still in occupational therapy. You can build cars and other cool projects with it, and I see her using it for two or three more years. My older kids play with it too.
LEGO Technic has some great motorized sets that are wonderful for building engineering skills! This LEGO pull-back racer is a great set to start with!
Did you play with metal puzzles as a kid? I loved them, and was actually pretty good at solving them! We were sent this book plus size puzzles set to review, and nine-year-old Emma finds the puzzles especially intriguing. Metal puzzles like these make a great engineering toy, because you have to really look and feel how the puzzle is made in order to solve it. They are also great for road trips, because they are unbreakable and don't take up much space.
Subscription Kits
Tinker Crates are high-quality subscription engineering kits for kids aged 9 and older.
Art Toys
My kids and countless friends have enjoyed creating spin art with this simple spin art kit! I like that the art can be used for beautiful kid-made cards – and that it is easy to mass produce, say, for birthday thank you cards.
I have a sponsored review of the new Qixels line coming up later this month, but I had to mention it here because it has really impressed me! If you invest in this toy, be sure to buy this spinning turbo dryer – it really speeds up the drying process and it is fun for kids to use. My kids have been playing with Qixels non-stop for the past three days, and the results are very impressive. As the mother of a son who really loves making things, it is wonderful to see a crafting line designed with boys in mind – and my girls love them, too.
Books
My kids love this Usborne Step By Step Drawing Book
Subscription Kits
Doodle Crates are created for children aged nine and older. I have been impressed both by the quality of supplies and the art techniques that are taught through these crates.
Koala Crates are wonderful creative crates for younger (preschool aged) children.
Math Toys
Emma got this Spirograph set as a birthday gift, and my kids have had a lot of fun playing with it while learning about shapes, lines, and angles!
I love pattern blocks, and this is a great pattern blocks starter set from Melissa & Doug.
My math-loving mother gave us Prime Climb as a gift last Christmas. It is fun to play, and color coding makes this game surprisingly accessible to young children.
Literacy Toys
This See & Spell toy has been a favorite with all four of my kids. It is great for working on letter recognition!
The Letter Factory has been key to teaching my kids all of the letters and their sounds. My kids rarely watch anything, but this is an excellent choice for screen time!
Rip the Page is a book that I will be reviewing later this month, but had to mention here as it has inspired all sorts of creating writing – both for Emma, who it was intended for, and Johnny and Lily who follow her example.
Do you know a toy that would fit one of these categories that I have missed and you think we would love? Please let me know in the comments!
Share comments and feedback below, on my Facebook page, or by tagging me on Instagram. Sign up for my newsletter to receive book recommendations, crafts, activities, and parenting tips in your inbox every week.
MaryAnne lives is a craft loving educator, musician, photographer, and writer who lives in Silicon Valley with her husband Mike and their four children.